Belarus joins E5P
Date : 19-06-2017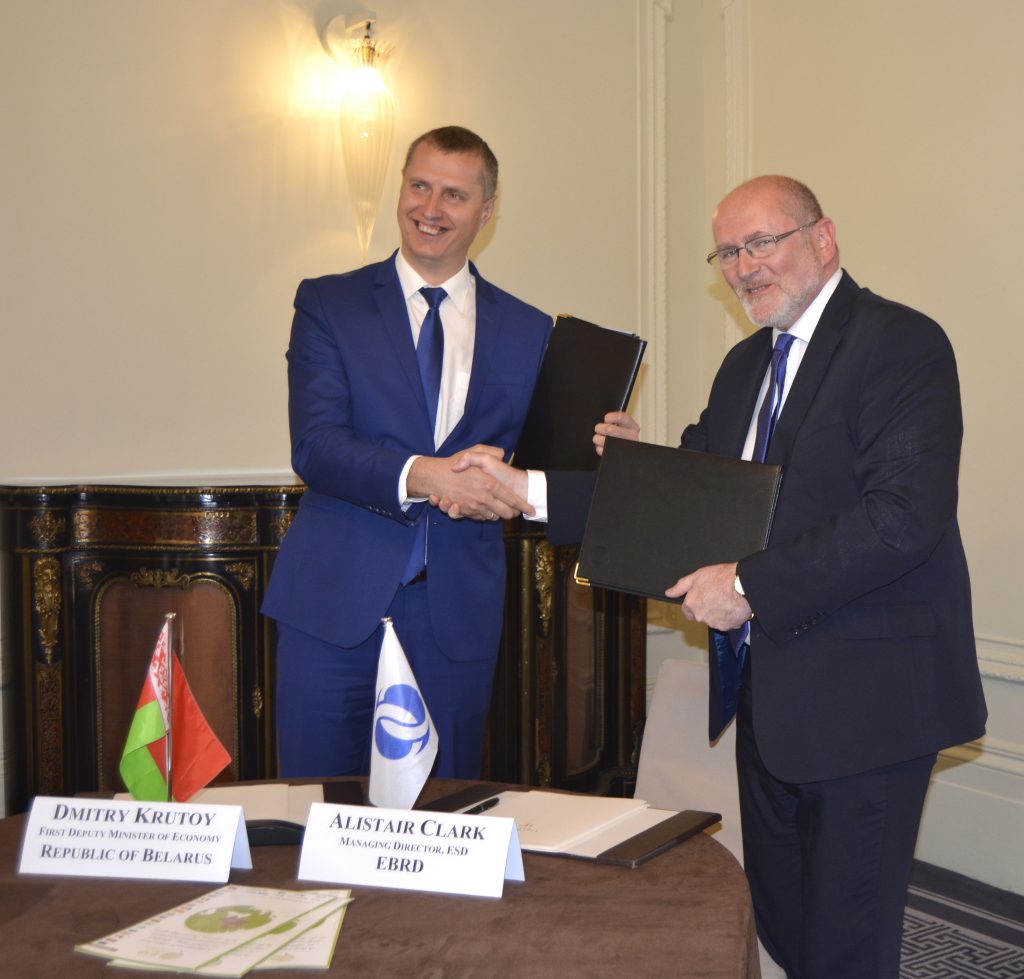 Belarus has officially joined the E5P fund. A contribution agreement was concluded on 19 June 2017 in London between the Government of the Republic of Belarus and the EBRD as E5P Fund Manager committing Belarus to support the E5P Regional fund for Belarus with EUR 1 million. The agreement was signed by Mr Dmitry Krutoy, First Deputy Minister of Economy of Belarus and by Dr Alistair Clark, Managing Director, Environment and Sustainability Department of EBRD. The signing was attended by His Excellency Ambassador of the Republic of Belarus to the UK, Mr Sergei Aleinik.
Mr Krutoy underlined the commitment of Belarus to improving energy efficiency and to high international environmental standards and looked forward to working together with the E5P donors and Implementing Agencies. Belarus is actively preparing a project pipeline for E5P in the following key sectors: modernisation of district heating, renewables, improving energy efficiency in public and residential buildings, street lighting, solid waste management and water/wastewater treatment.
The E5P Secretariat will continue discussions with donors to raise funds for E5P projects in Belarus. A pledging conference is planned for mid-October 2017. The first projects with E5P co-financing can be approved at the next E5P Assembly of Contributors in December 2017.