Georgia signs E5P contribution agreement
Date : 16-03-2015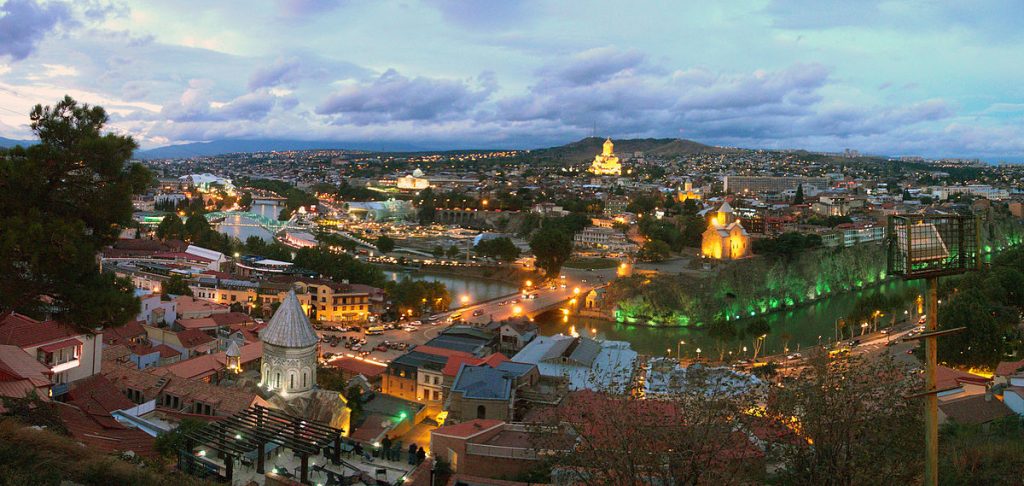 The Eastern Europe Energy Efficiency and Environment Partnership (E5P) and the Ministry of Finance of Georgia have signed a contribution agreement about the country's participation in the partnership, a multi-donor fund to support and facilitate investments in municipal energy efficiency projects aiming at reducing greenhouse gas emissions in the Eastern Partnership countries.
The agreement was signed by Georgia's Minister of Finance, Nodar Khaduri, and the EBRD Manager of the E5P Fund, Andres Lund, in Tbilisi. Georgia's contribution will be leveraged with contributions from donor governments.
The main objective of the initiative is to co-finance, with grant support, loans dedicated to municipal energy efficiency projects, for example the rehabilitation of water and wastewater systems, solid waste management and the insulation of public buildings.
The initiative allows municipal authorities to invest in energy savings. As a partnership, E5P also includes a strong commitment to policy dialogue, allowing partners to address policy issues to find practical solutions.
In October 2013 Georgia pledged a contribution to the E5P fund with the aim of improving energy efficiency and reducing import dependency. Georgia is still heavily reliant on imported gas, which places a heavy burden on the economy. Therefore it is particularly important to develop the potential for energy efficiency, which will contribute to energy security and economic competitiveness. In turn, this will have a positive impact on the environment.
The establishment of the E5P Fund was first proposed in 2009 under Sweden's presidency of the European Union with the aim of improving energy efficiency and environmental protection in the Eastern Partnership region. While the energy intensiveness of these countries is a serious burden for businesses and households, it also represents huge potential for investment in the reduction of CO2 emissions, sustainable energy use, enhanced energy security and affordability, and greater economic competitiveness.
After the first pledging conference in Stockholm in November 2009 raised €90 million from the EU and donor countries, E5P was established as a multi-donor fund to promote energy efficiency and environmental investments in the Eastern Partnership countries.
The E5P Fund merges contributions from the EU and donor countries (Denmark, Estonia, Finland, Iceland, Latvia, Lithuania, Norway, Poland, Sweden, Ukraine and the USA, and new donors Armenia, Czech Republic, Georgia, Moldova, Romania, and Slovak Republic), which are used to leverage national funds and loans from international financial institutions (IFIs). These IFIs include the EBRD, the EIB, the World Bank Group, the Nordic Environment Finance Corporation and the Nordic Investment Bank.
Source: EBRR