EBRD Sustainability Award for Tbilisi Bus Project
Date : 12-05-2017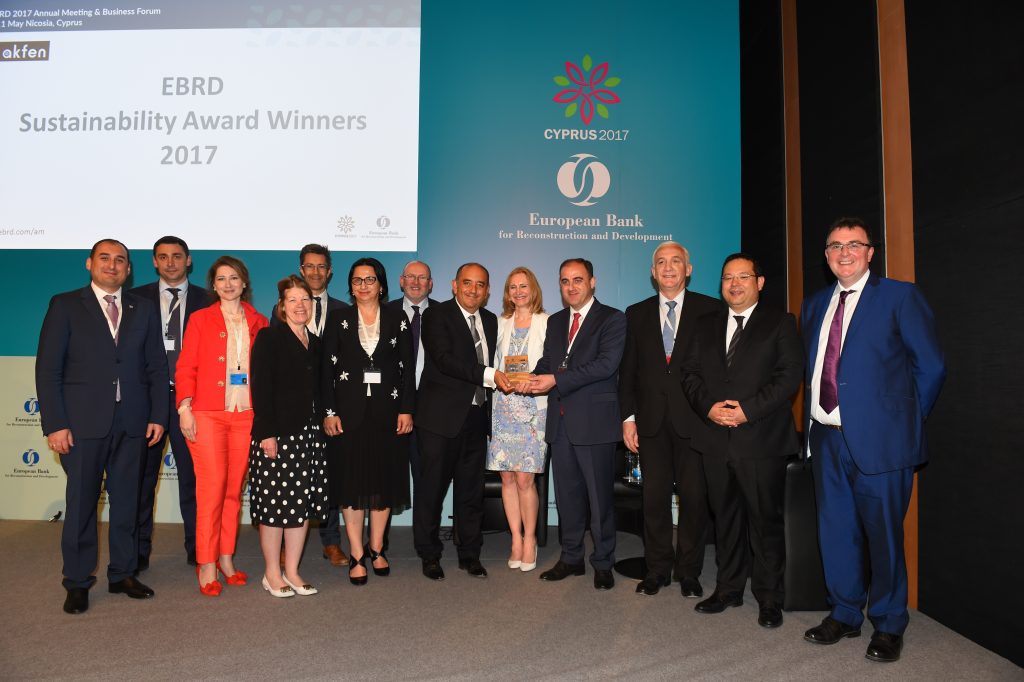 Tbilisi Bus Project, which is being co-financed by E5P, has won the EBRD Sustainability Award in the category for best Environment and Social Innovation. The award was presented to the Mayor of Tbilisi, Mr Davit Narmania, during the EBRD Annual Meeting in Cyprus on 12 May 2017.
There were 38 nominations of which 16 were shortlisted by a group of independent non-EBRD judges and ultimately four first place winners were selected. The Tbilisi Bus and Green Cities Programme was recognized for introducing the CNG technology thus making the public transport more environmentally friendly. The new low-floor buses are also more accessible for passengers with limited mobility, including the elderly and disabled. Moreover the City and the client company are committed to an implementation of a green-city action plan, introducing gender equality and increasing its capacity to address health and safety issues.
The new buses are expected to be in full operation this summer.