The 7th E5P Assembly of Contributors
Date : 07-12-2017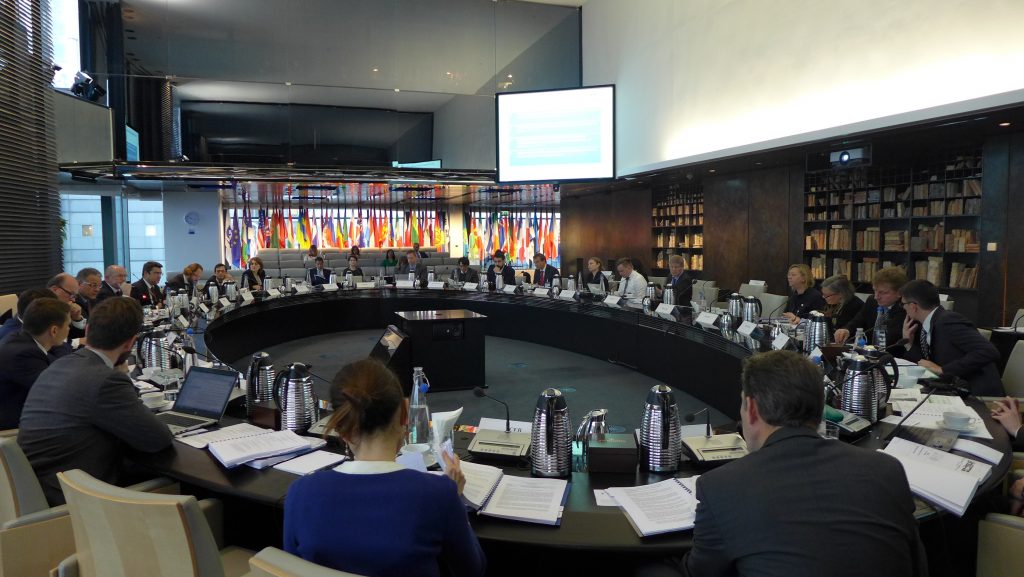 The 7th E5P Assembly of Contributors met at the EBRD in London on 7 December 2017. The Assembly is the main governing body of E5P and meets on average once a year at the EBRD which acts as the fund manager of the E5P. The main purpose of the Assembly is to review the progress of projects approved by the Contributors and to consider new projects proposed by the IFIs. The Assembly also examines the financial status, overall strategies and policies of the Fund. A representative of the largest Contributor chairs the Assembly, which so far has been the European Union.
The Assembly in December 2017 brought together Contributors from European Union, Denmark, Estonia, Finland, Germany, Lithuania, Norway, Poland, Sweden, TaiwanBusiness EBRD TC Fund and USA. Ukraine, Armenia, Georgia, Moldova and Belarus attended both as contributors and recipient countries. The Implementing Agencies included: the EBRD, EIB, CEB, KfW and NEFCO.
Regarding Georgia, the Assembly examined the status and level of disbursements of the approved projects (Reconstruction of Schools in Tbilisi; Tbilisi Buses, Batumi Buses). The Contributors also approved a new grant allocation of EUR 1.87 million for Energy Efficiency in Public Buildings project proposed by NEFCO.