IQ energy: Best international practice in energy efficiency now in Ukraine
Date : 24-02-2016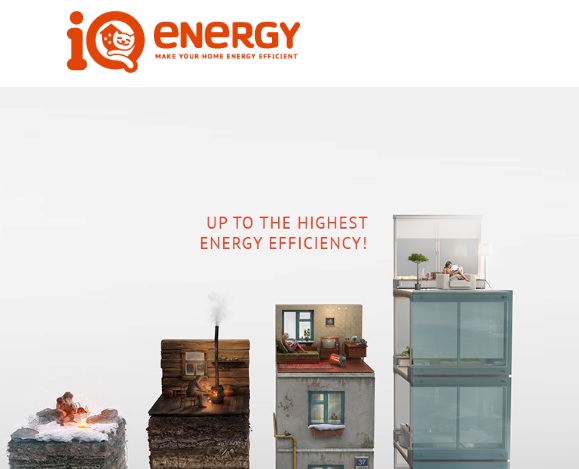 Energy efficiency improvement is a priority for households in Ukraine. Making effective use of energy, reducing inefficiencies and mitigating related economic losses are important steps towards the creation of a sustainable economy in the country. The European Bank for Reconstruction and Development (EBRD) has developed a specialised energy efficiency programme, IQ energy, www.iqenergy.org.ua, which will advise Ukrainians how to improve energy efficiency of their homes maintaining the same or better level of comfort and consuming less energy.
"IQ energy programme is based on the best practices of 22 countries that already implemented similar approaches. Accumulating results of successfully implemented reforms and adapting them to the Ukrainian realities, this program will be a solid basement for the energy efficiency improvement in private houses and apartments, and therefore the whole Ukraine ", – said Mr. Sevki Acuner, country director EBRD in Ukriane.
In Ukraine the IQ energy public awareness programme is funded by the Eastern Europe Energy Efficiency and Environment Partnership (E5P), to which the EU is the largest contributor, and the Swedish International Development Cooperation Agency (Sida). The programme will aim to improve the energy efficiency of Ukrainian households through the introduction of new technologies and equipment of the highest quality. It will provide Ukrainians useful advice on the most effective use of energy and on how to reduce heat losses, which is expected to lower their utility bills.
For additional information, please, write to info@iqenergy.org.ua.