EBRD to lend EUR 18 million for energy efficiency programme in Ukraine
Date : 01-12-2017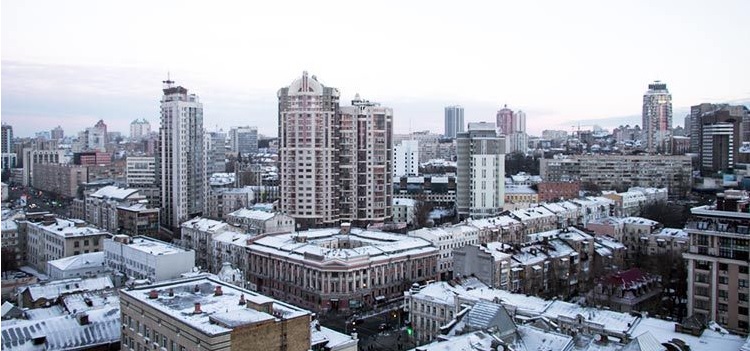 KYIV, November 30 – The European Bank for Reconstruction and Development (EBRD) would additionally finance the Ukraine Residential Energy Efficiency Financing Facility by providing EUR 18 million, EBRD Director for Ukraine Sevki Acuner said.
Today the bank signs additional limits for financing with existing and a new partner, he said at a press conference in Kyiv on Thursday, adding that the EBRD is providing over EUR 18 million.
Sub-loans of EUR 10 million and EUR 7 million will be provided to existing partners of IQ Energy facility – UkrSibbank and OTP Bank respectively. A credit limit of up to EUR 1 million will be opened for new partner-bank Credit Agricole. These banks will be able to finance over 18,000 projects of individual borrowers, he said.
"It will be a cash credit of up to UAH 300,000 per person for us," Member of the Board of Credit Agricole Halyna Zhukova said.
IQ Energy Head Oksana Bulhakova said that 12,000 Ukrainian households have taken the credits and received around UAH 320 million for energy efficiency.
"The volumes of the facility have been expanded 10-fold, which pushed us to the signing of the agreement on additional financing," Deputy Board Chairman of UkrSibbank Volodymyr Radin said. As reported, earlier the EBRD doubled compensations under IQ Energy facility to EUR 3,000 per individual. The total financing reached EUR 15 million.
The IQ Energy facility was designed by the EBRD to increase residential energy efficiency in Ukraine.
Published by UKRAINIAN JOURNAL, 1 December 2017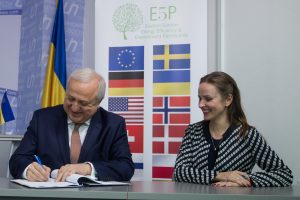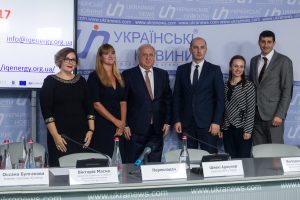 In the News:
EBRD disburses fresh funds under UREEFF
EBRD News
ЕБРР дополнительно выделит 18 млн евро на «теплые кредиты»
Новое Время (НВ)
ЕБРР увеличил финансирование программы «теплых кредитов» в Украине на €18 млн
Укрінформ
Программа ЕБРР по энергоэффективности в 2018 году может «заработать» и с ОСМД
УНИАН
ЕБРР выделит дополнительные деньги на энергоэффективность в Украине
УРА-информ
ЕБРР выделит 18 миллионов евро на «теплые кредиты»
АСН (Украина)
На «теплые кредиты» украинцы получат 17 млн евро от ЕБРР
Укрінформ
ЕБРР дополнительно выделил 18 миллионов евро на программу энергоэффективности в Украине
Соцпортал
ЕБРР дополнительно выделит 18 млн евро на «теплые кредиты» в Украине
RBC.ua
ЕБРР дополнительно выделит 18 млн евро на «теплые кредиты»
Украинский Бизнес Ресурс