E5P Seminar on "Municipal Investments in Ukraine and Financing Options for Energy Efficiency in Residential Buildings"
Date : 22-06-2016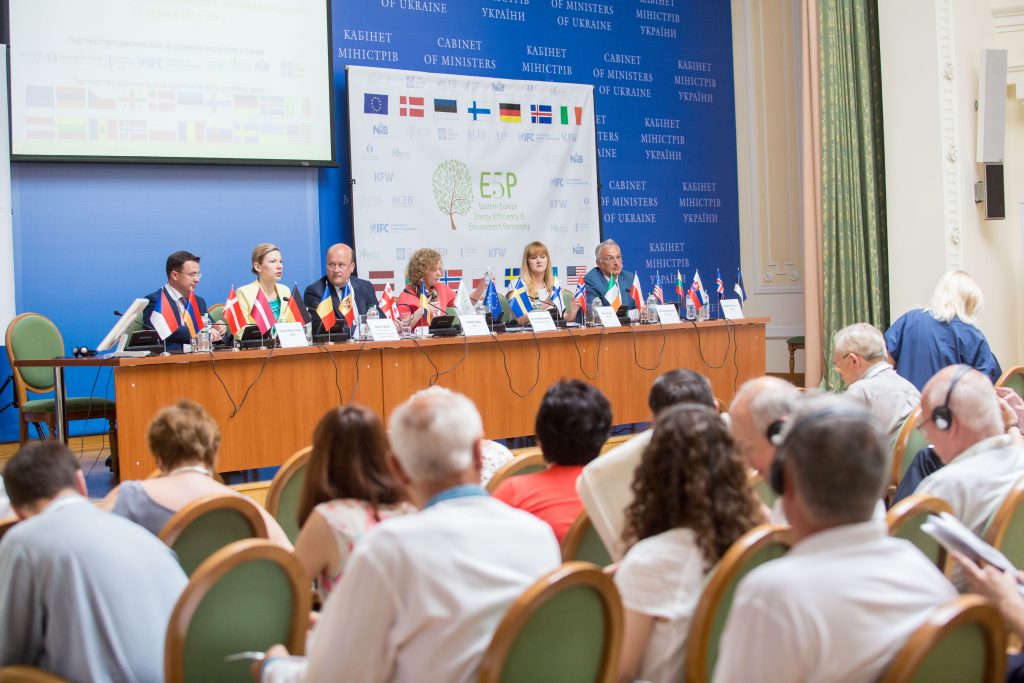 E5P Seminar on "Municipal Investments in Ukraine and Financing Options for Energy Efficiency in residential buildings" took place in Kiev on 22 June 2016. Ms Olena Tregub, Director of Department for International Programme Coordination of the Ministry of Economic Development and Trade of Ukraine opened the Seminar.
The Seminar was attended by about 150 participants, including municipalities from Kiev and nearby regions, representatives of Ministry of Economic Development and Trade, Ministry of Finance of Ukraine, EBRD, EIB, NEFCO, USAID, representatives from Denmark, European Union, Germany, Poland, USA, Lithuania and Sweden.
The presentations at the Seminar were focused on municipal investments in the energy efficiency sector as well as in the residential sector, the representatives from iQ Energy also presented the iQ Energy programme which was developed by the EBRD and was launched in the beginning of April.