E5P Seminar on "Municipal Investments in Ukraine – Financing Options and Governance with E5P"
Date : 14-04-2016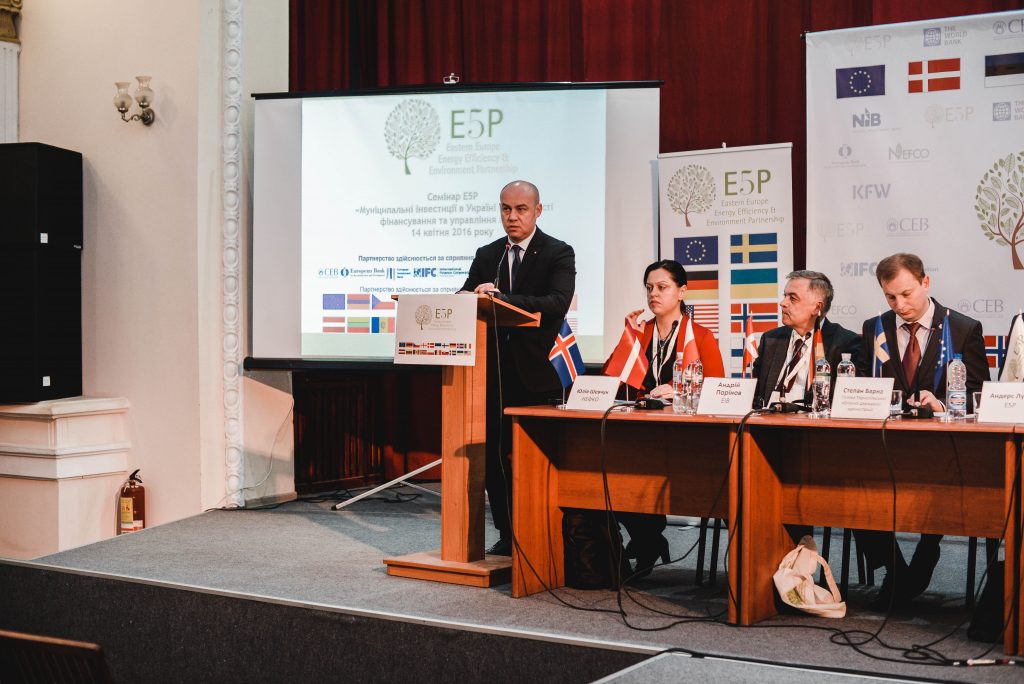 E5P Seminar on "Municipal Investments in Ukraine – Financing Options and Governance with E5P" took place in Ternopil on 14 April 2016. Head of Ternopil Regional State Administration Mr Stepan Barna and Mayor of Ternopil Mr Serhiy Nadal opened the seminar. The Seminar was coordinated with the Energy Days in Ternopil and the opening of Energy Efficiency Centre by the City which is aimed to assist public.
The Seminar was attended by about 150 participants, including municipalities from Ternopil and nearby regions, the participants also included representatives from Ministry of Economic Development and Trade and Ministry of Regional Development of Ukraine, World Bank, EIB, NEFCO, EBRD participated as IFIs, as well as E5P contributors from Norway, USAID, Poland, Sweden.
The presentations at the Seminar were focused on municipal investments in the energy efficiency sector as well as in the residential sector, presentation also included ESCO concept and the sustainable investments in the human resources in the municipalities. The representatives from IQ Energy also presented the IQ Energy programme which was developed by the EBRD and was launched in the beginning of April.